Today is the first day of spring break. Although students were not in school on Friday, teachers were there (insert sad violin music here). It was good to have grade-level time, but my mind was on vacation already- not that we are going any where!
We are having our family room gutted and redone next week, so a vacation was out of the question. So, my boys and I made a list of things to do around the Detroit-Metro area. If you're ever in our neighborhood, check out these ideas!
Visit the Detroit Institute of Arts
Residents of the surrounding counties get in free. Valet parking is extra, but it's worth it when it's chilly out. There is plenty of parking around the city when the weather is warmer. The collection is exceptional (among the top 6 in the US). I have a BA in Art History, so my love of the DIA is a bit biased :)

Cranbrook Institute of Science
We are also members of Cranbrook (thanks to a great deal from Living Social), so our visits are free. It is a natural history museum, with an amazing collection of rock samples and area artifacts. There is also a private school on the grounds. This week we are staying up late one night to go to the planetarium. My boys are excited because it's been a while for them!
Detroit Tigers Baseball
Although it's not technically during this week, my hubby is taking the boys to an afternoon Tigers' game next week. You can get great seats at the start of the season. Towards the end- not so much. We are trying again for the World Series. Third time is the charm, right? Yes, I realize that the teacher is on board with them missing a 1/2 day of school for baseball.....
If the weather warms up, we will also be doing some biking around town (no picture of me on my pink bike available!).
Now that I actually have time to breathe, I caught up on my bloggy friends and am participating in Farley's Currently:
Catch up with more friends over at: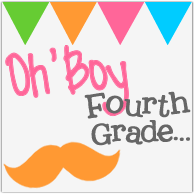 Happy April!